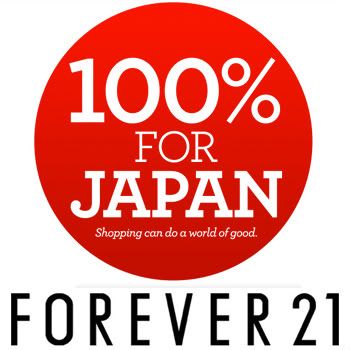 This afternoon I read that Forever

21 was pledging to donate 100%, yes that's 100%, of all its online sales from today. Now THAT is something worth talking about. I have to admit, it was only recently that I walked into a Forever 21 store and bought something. Actually several things. I knew it existed and it was on my radar, but for whatever reason I was never really inclined to shop there. Well I have to say I was pleasantly surprised, hence the unscheduled shopping spree, but I'm truly impressed with their efforts to aid and show Japan that they care. I'm sure all of you are equally distressed and stunned by the massive devastation and sad news coverage. We all want to help one way or another. I wasn't able to really go online today to shop so I've chosen to donate to the

Red Cross

instead. Japan will rebuild and we'll all be there to see it when it happens.
Don't forget to check out this month's giveaway. details here